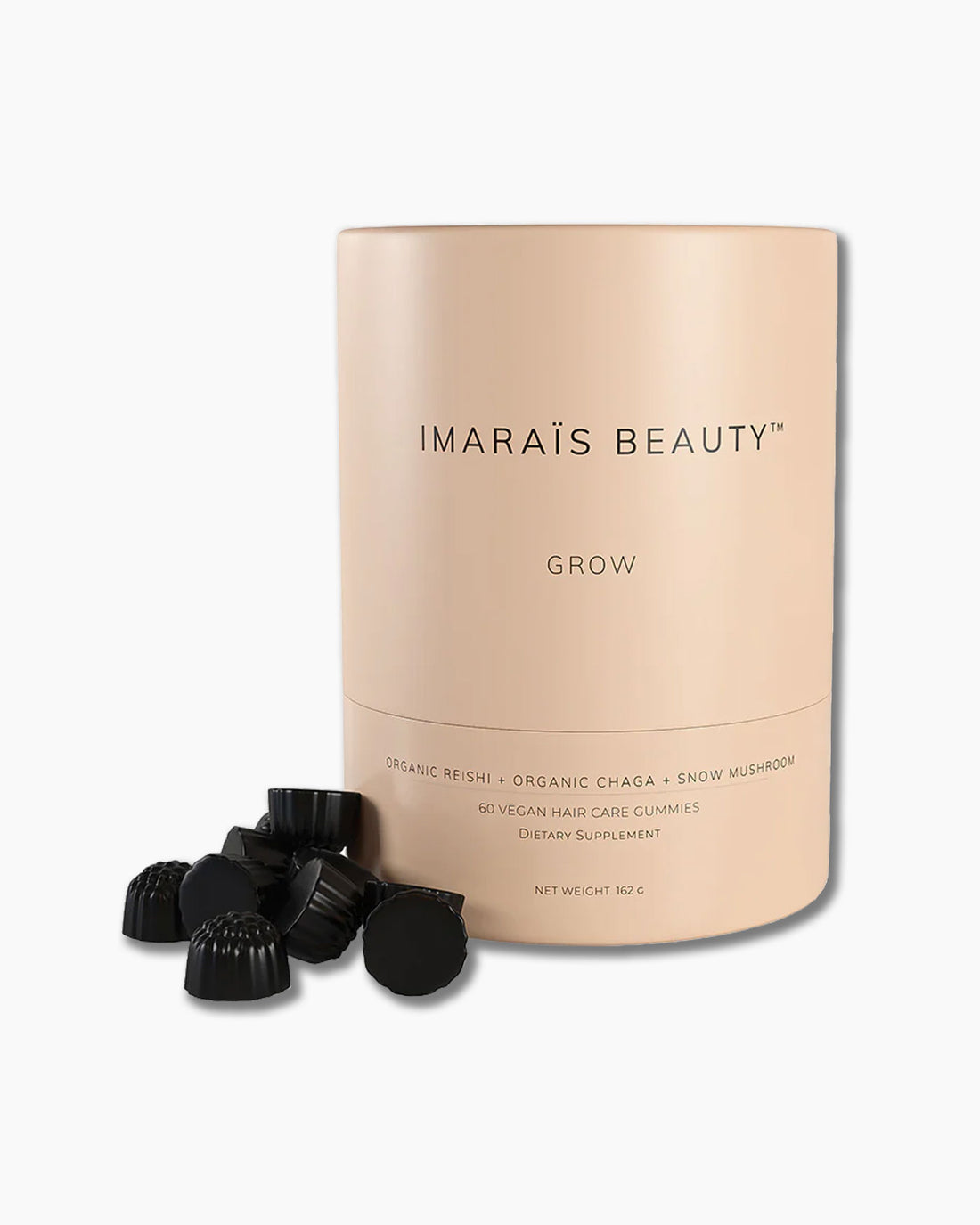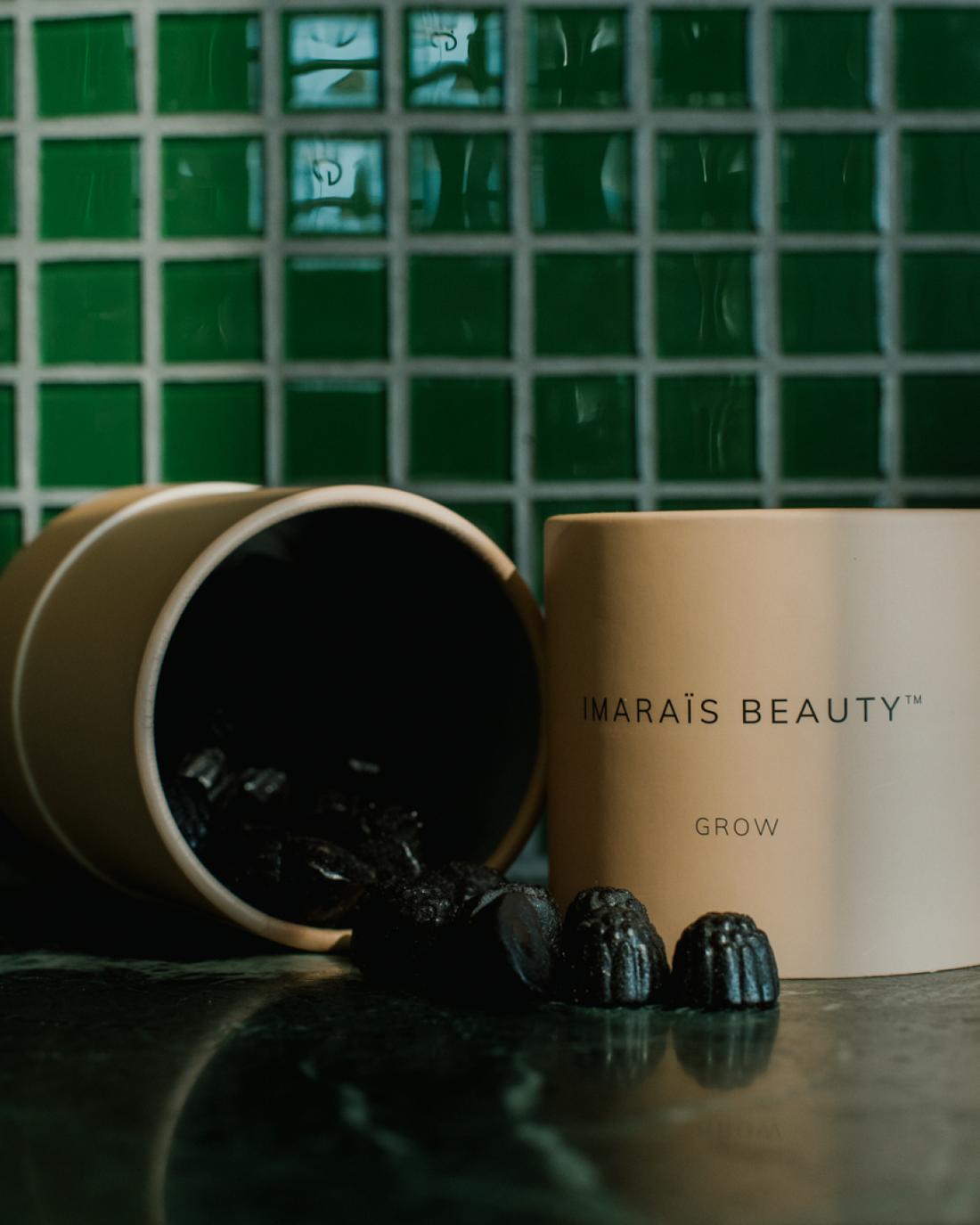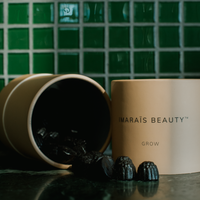 These haircare gummies are packed with organic functional mushrooms to support healthy hair growth and nourish the scalp. They offer a delicious & convenient way to get shiny, fuller hair.
60 gummies / one-month supply
HOW TO USE
Take 2 gummies anytime daily. Up to 6. Can be combined with other gummies.
INGREDIENTS
Organic Chaga (Inonotus obliquus), Organic Reishi (Ganoderma lucidum), Snow Mushroom (Tremella Fuciformis, Agar Sodium Citrate Dihydrate Non-GMO Soluble Corn Fiber Zinc Aspartate Citric Acid Stevia Leaf Extract Purified Water Blueberry
ABOUT THE BRAND
There is no global standard for "clean beauty", and IMARAÏS Beauty feels it's important to be honest & forthright about their approach — they are proud to be radically transparent about their mission to be the world's most sustainable ingestible beauty brand. IMARAÏS Beauty was founded by American model, social media sensation, and entrepreneur– Sommer Ray. Sommer is redefining the modern woman; making her own choices about her image and demonstrating leadership as a businesswoman.