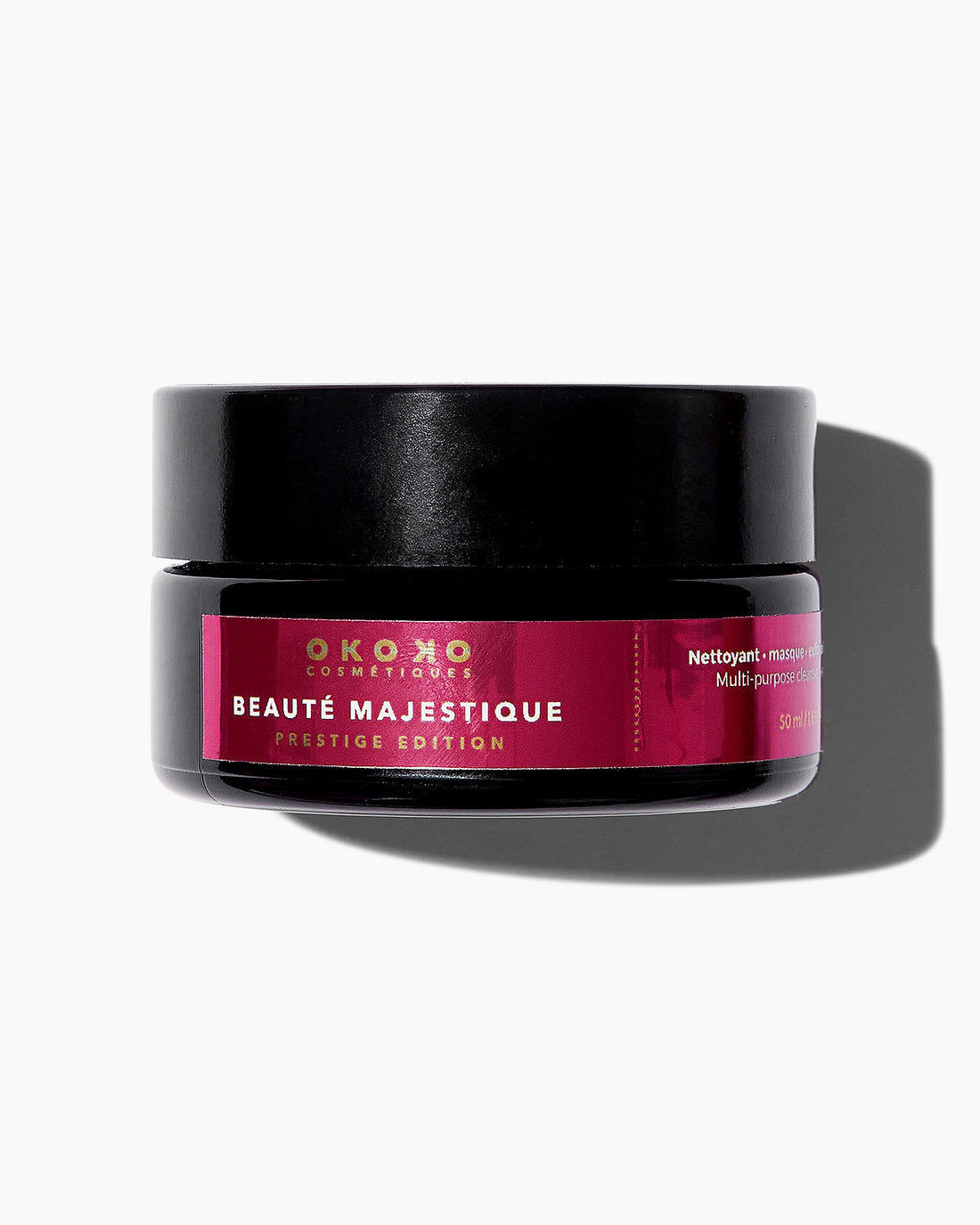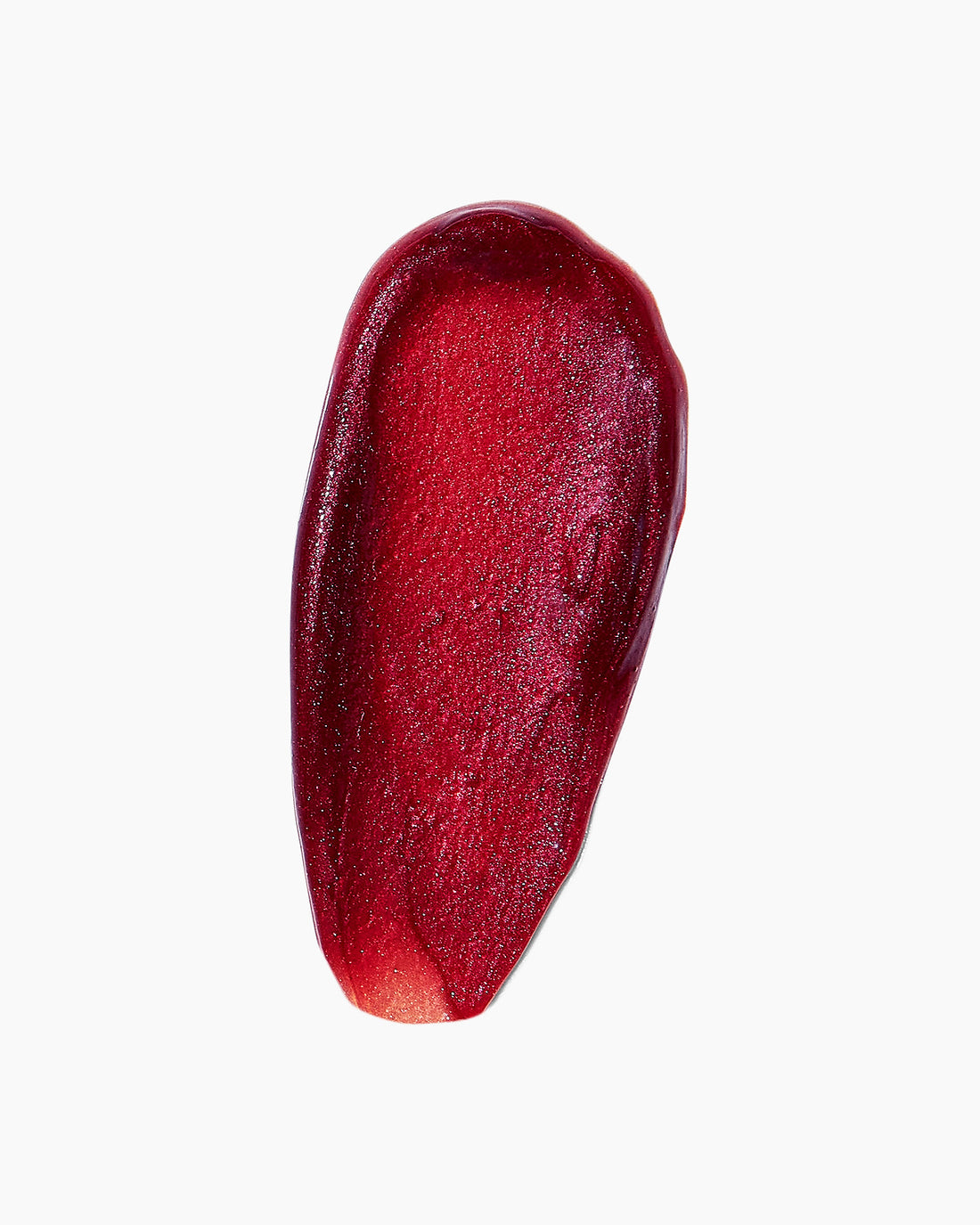 Beauté Majestique Cleanser
The Beauté Majestique Cleanser by OKOKO Cosmétiques is a gel-to-milk cleanser, mask and exfoliator that effortlessly melts away light makeup and impurities, then transforms into milk upon contact with water to hydrate and illuminate the complexion. Use the Beauté Majestique Cleanser alone or in combination with a clay mask. It has a rich, oily texture and indulges dry skin with a blend of nourishing beauty oils and precious botanical actives that work together to comfort and protect dry, dehydrated, mature and sensitive skin. It leaves your skin feeling soft and radiant. 
Hand blended in small batches. Shelf life of 6 months. 
Skin types: All skin types. With no added surfactants, it is an ideal cleanser for sensitive skin.
50 ml / 1.69 fl oz
HOW TO USE
As a cleanser and exfoliator: Apply a small amount of product onto the face and neck. Gently massage in an upward circular motion until the product melts completely. Slowly add warm water and continue massaging until the gel becomes silky milk. Massage gently on your skin and neck in soft circular motions. Rinse with warm water and follow with the serum of your choice. As a mask: With dry palms, apply a small amount of product onto dry face and neck. Gently massage in an upward circular motion until the product melts completely. Leave on for 5-45 minutes, then rinse with warm water. Follow with the serum of your choice. NOTE: This product has no surfactants, which means it doesn't foam or dry out your skin. To remove eye makeup, combine it with a separate eye makeup remover for optimal and complete cleansing results.
INGREDIENTS
*Camellia Oleifera Seed Oil, *Glycerin, *Prunus Amygdalus Dulcis Seed oil, *Helianthus Annuus Seed Oil, *Butyrospermum Parkii Butter Extract, *Moringa Oleifera Seed Oil, Sucrose Laurate, Sucrose Palmitate, Lactobacillus/Papaya Fruit Ferment Extract, *Citrus Aurantium Dulcis Fruit Water, Sambucus Nigra Fruit Extract, Bambusa Arundinacea (Bamboo) Powder, Cucurbita Pepo (Pumpkin) Fruit Powder, *Cocos Nucifera Oil, Tocopherol, *Salix Alba Bark Extract, *Simmondsia Chinensis (Jojoba) Seed Oil, Lithospermum Erythrorhizon (Gromwell) Root Extract, *Citrus Bergamia Peel Oil Expressed, *Vanilla Planifolia Fruit Oil, Carica Papaya Seed Oil, **Pycnanthus Angolensis Nut Butter, White Clay, *Cananga Odorata Flower Oil, Bisabolol, Sucrose Palmitate, *Tanacetum Annuum Flower Oil, *Calendula Officinalis Flower Extract, Iron Dioxide, Astaxanthin, *Rosmarinus Officinalis Leaf Extract
*certified organic
ABOUT THE BRAND
Based in Vancouver, Canada, OKOKO Cosmétiques is an award-winning and high- performance natural skincare brand that offers a line of potent, science-backed formulations that provide an exquisite sensorial experience with high levels of efficacy.  The line includes detoxifying face masks, gentle exfoliators, firming and hydrating serums that garner real results, naturally. From premium and rare botanical extracts to exquisite oils, the OKOKO range is rich in high-performance and exclusive ingredients that are selected for their hydrating, brightening, age-defying, anti-pollution, exfoliating and protective skin benefits. OKOKO is intentionally formulated without using controversial ingredients, water as a base, low quality ingredients and cheap fillers. Discover our award-winning products and world class formulations.