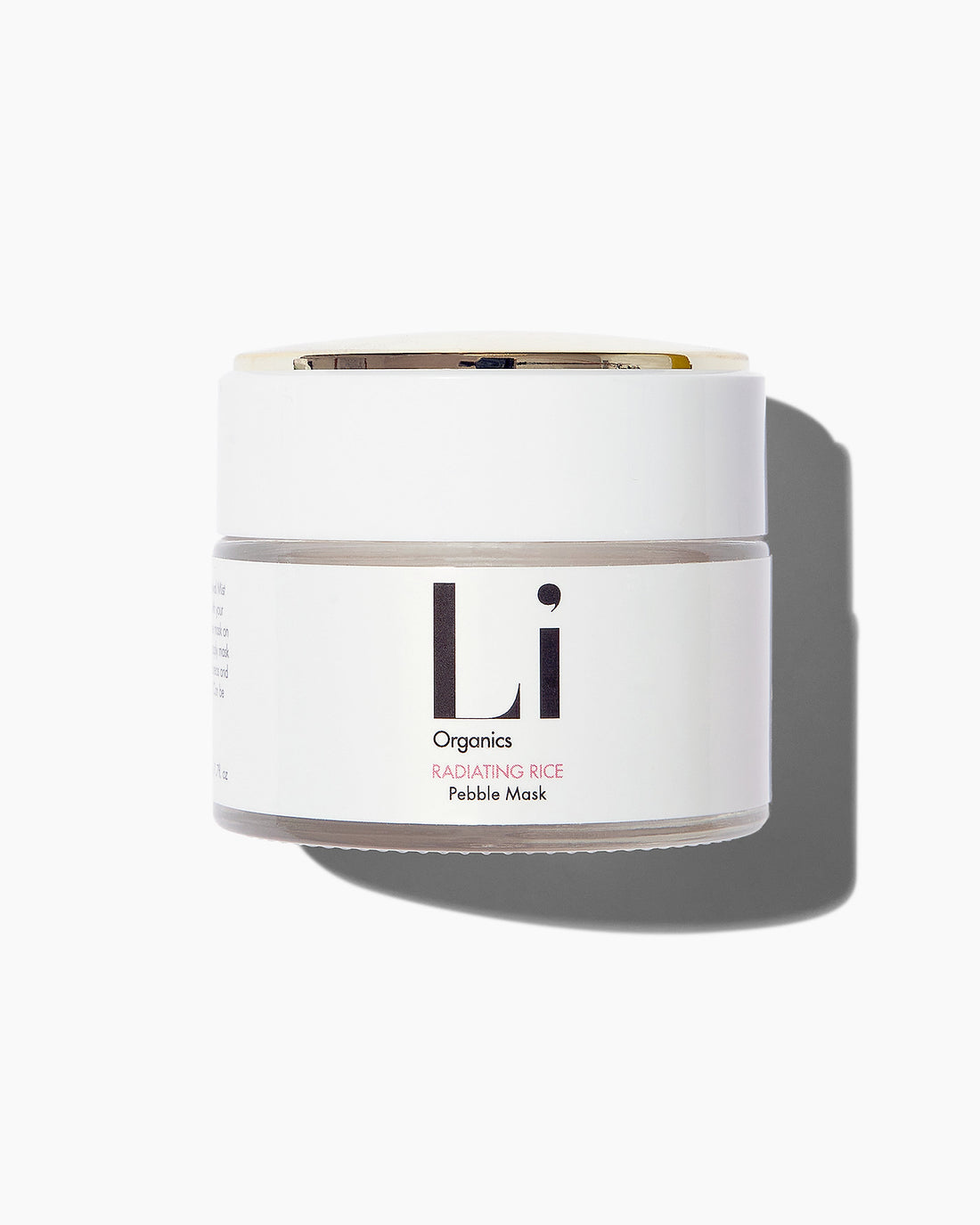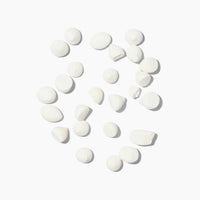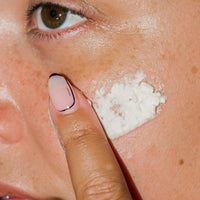 Radiating Rice Pebble Mask
Using a time tested, science confirmed ancient beauty tradition, whole grain fermented rice is combined with lemongrass, patchouli, and key lime to penetrate the skin while healing it from hyper-pigmentation, blemishes, and UV damage. This beautifying mask resurrects your skin, bringing back its youthful rosy glow and even tone.
HOW TO USE
Place 6-7 rice pebbles onto the palm of your hand. Use some plain filtered water or rose water to moisten the pebbles. The Li Organics' Palmarosa Revival Mist can also be used to moisten the pebbles. Make a paste with your fingers and apply onto your face. Leave the mask on for anywhere between 10 to 60 minutes before rinsing off. For a more intense treatment, apply mask at night with a pump or two of Liquid Amber onto problem or breakout areas and rinse in the morning, waking up to noticeably softer, silkier, and smoother skin.
INGREDIENTS
Oryza Sativa (Whole grain rice), Pogostemon cablin (Patchouli)*, Cymbopogon citratus (Lemongrass)*, Citrus aurantifolia (Key Lime)*, and Mentha Piperita (Peppermint)*
*certified organic
100% Vegan ingredients | No parabens | No phthalates | No alcohols | No animal testing
Made in small batches | 100% sustainable | Recyclable packaging
ABOUT THE BRAND
Botanical beauty born from South East Asian roots, formulated to heal & nourish your skin.