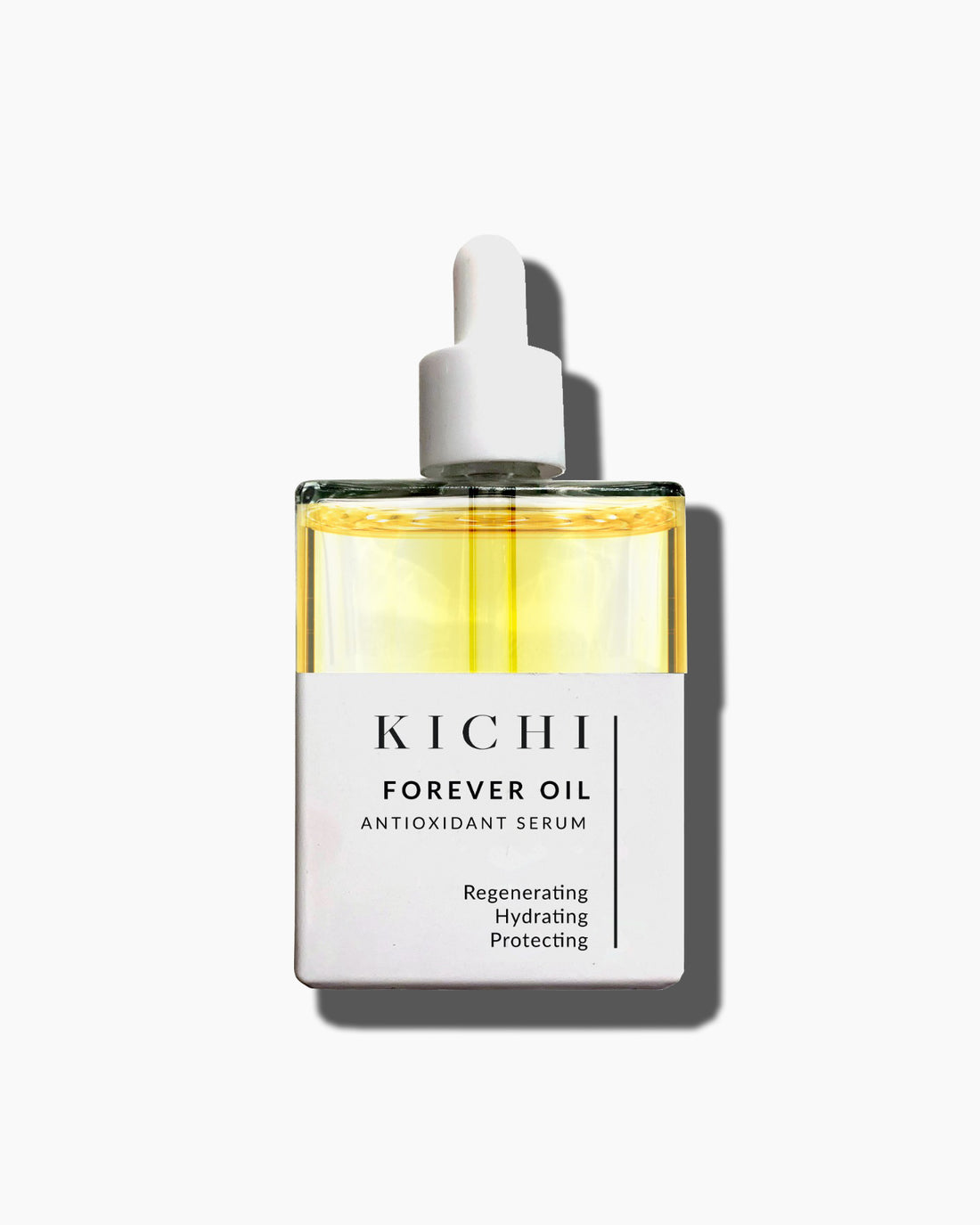 Forever Oil: Antioxidant Serum
Forever oil is a 100% natural, potent daily facial oil formulated from science-backed ingredients. Harnessing the power of 6 rare and regenerating cold-pressed oils deriving from seeds and flowers, it helps restore tired skin while diminishing signs of ageing, leaving a dewy and youthful glow.
A multivitamin-antioxidant powerhouse, Tsubaki, Prickly Pear, Maqui Berry, Pomegranate, and Red Raspberry are blended with adaptogenic Ashwagandha for a complexion that radiates from the inside out.
Its potent omega 3-6-9 fatty acid formula is non-greasy and instantly absorbed by the skin. Made without pore-clogging comedogenic ingredients, it both hydrates and boosts the skin's natural regeneration process. Plus, by repairing and enriching the skin's protective barrier, it also plays a role in reducing the impact of environmental aggressors such as pollution and stress, which contribute to ageing.
50ml / 1.7 fl oz
INGREDIENTS
Red Raspberry Seed Oil, Maqui Berry Seed Oil, Ashwagandha Root, Prickly Pear Seed Oil, Tsubaki Flower Seed Oil.
ABOUT THE BRAND
KICHI believes in supporting the sophisticated and conscious modern woman to become in tune with her natural beauty, through the use of effective laser and medical facials and science-backed ingredients. In an East to West blending of science and nature, complete with clinical underpinning, KICHI allows women to harness the power of collagen-boosting powders, adaptogens, vitamins, and minerals for the stimulation of cell regeneration.