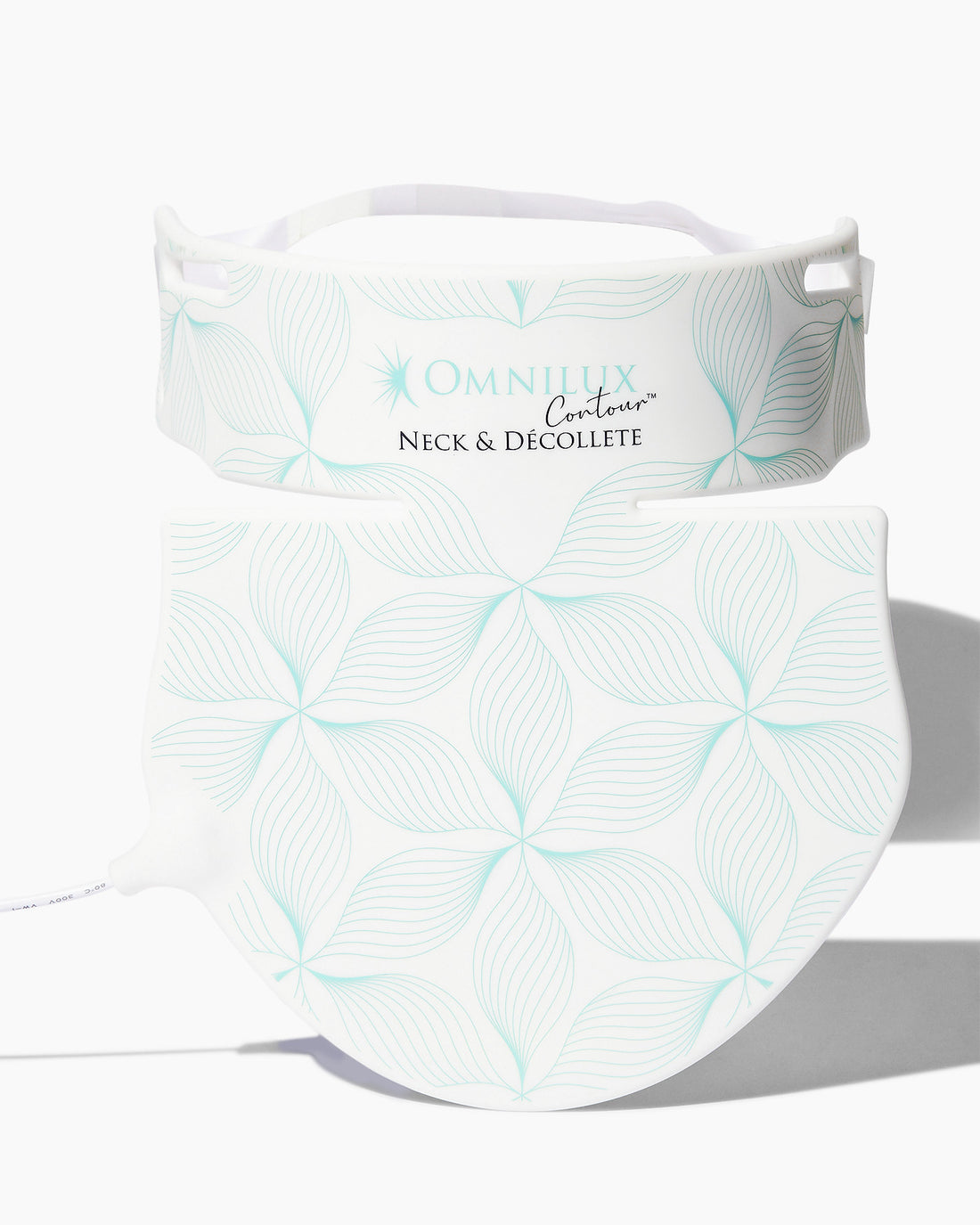 Omnilux Contour Neck + Décolleté
The Omnilux Contour Neck + Décolleté is a FDA-cleared, dermatologist-recommended light therapy mask for the neck and upper chest with proven results. Using LED Red and Near infrea-red, 633nm + 830nm wavelengths with 108 LEDs + 54 LED Bulbs. The Omnilux reduces fine lines + wrinkles, promotes healthier, younger skin.

No pain, side effects or downtime 
Non-invasive + painless 
Safe for all skin types
Proven results 
Portable
HOW TO USE
Use 3 to 5, 10-minute treatments per week for 4-6 weeks and continued maintenance. 
Be sure the device is charged 
Clean your skin 
Secure device comfortable around your neck using velcro straps 
Start 10-minute treatment 
Remove device + apply moisturizer to skin 
Wipe down device
Please note — this product is not advised for trying/expecting/feeding Mothers.  
ABOUT THE BRAND
Omnilux Medical is part of GlobalMed Technologies (GMT), a leading medical technology company based in the San Francisco Bay Area. GMT specializes in light-based devices used in various clinical and cosmetic applications, throughout its almost 25 year history GMT has manufactured or distributed some of the most recognizable brands in the industry.