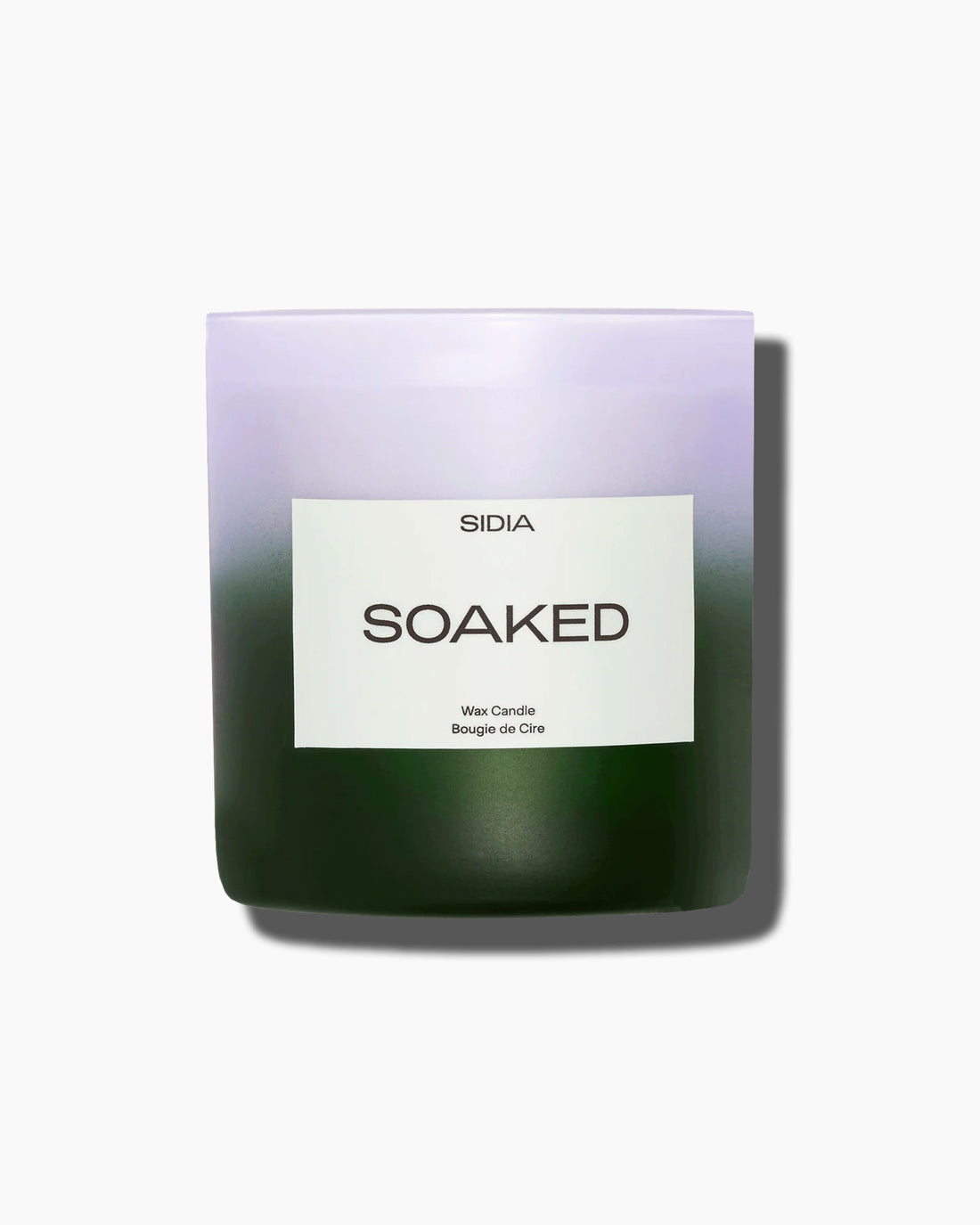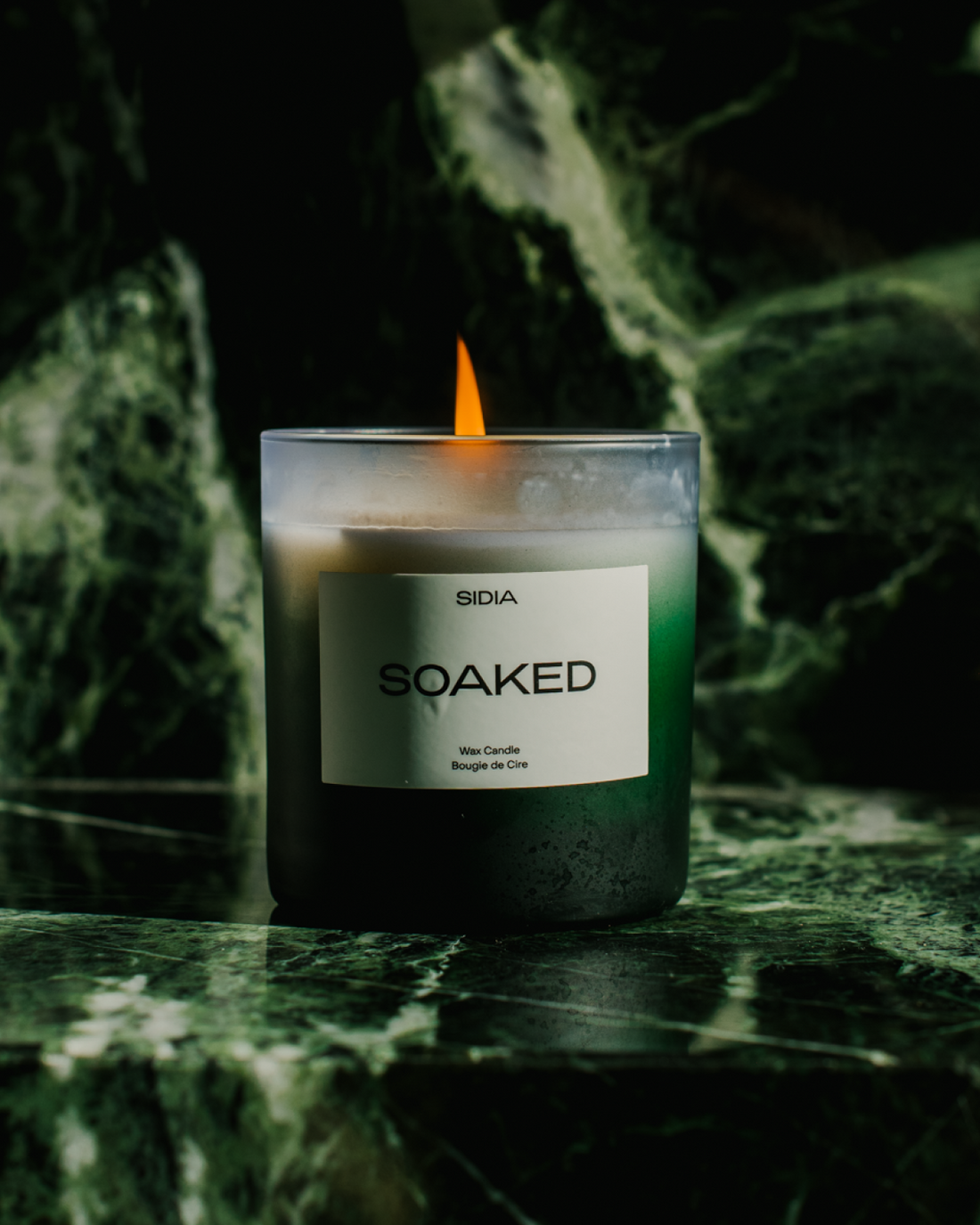 SIDIA's SOAKED candle is a tribute to the meditative magic of morning times, a misty space for conjuring up fresh visions and finding our way back to life's little wonders.
Evocative jasmine reawakens the mind's curiosities while piney forest undertones of herb and juniper restore clarity to the body.
Estimated 50 Hour Burn Time
8 oz / 240 g
HOW TO USE
Burn the candle for no more than 4 hours at a time, and cease use when there is 1/2 an inch of wax remaining in the vessel.
INGREDIENTS
Coconut Soy Blend Wax
TOP NOTES: Grapefruit, Spearmint, Thyme, Juniper
MIDDLE NOTES: Jasmine, Citrus, Cypress, Cedar Leaf
BASE NOTES: Patchouli, Sandalwood, Pine, Fresh Musks
ABOUT THE BRAND
SIDIA is a culmination of Erin Kleinberg's storied career and an honor to the legacy of her grandmother, Sidia. After spending years co-founding Coveteur, her eponymous clothing line (sold at Barneys, Harvey Nichols, Nordstrom and 80 stores worldwide) and award winning agency Métier Creative, she found herself wanting to root her next venture in heritage. For years, Erin has been laser focused on creating elevated, versatile, and well-designed products and experiences that uplift women to feel free of restriction and to live fulfilling lives. SIDIA is that mindset. Expressed, through products, goods, and services. Tapping into Erin's deep experience in the beauty industry, 2022 marks the brand's foray into beauty.