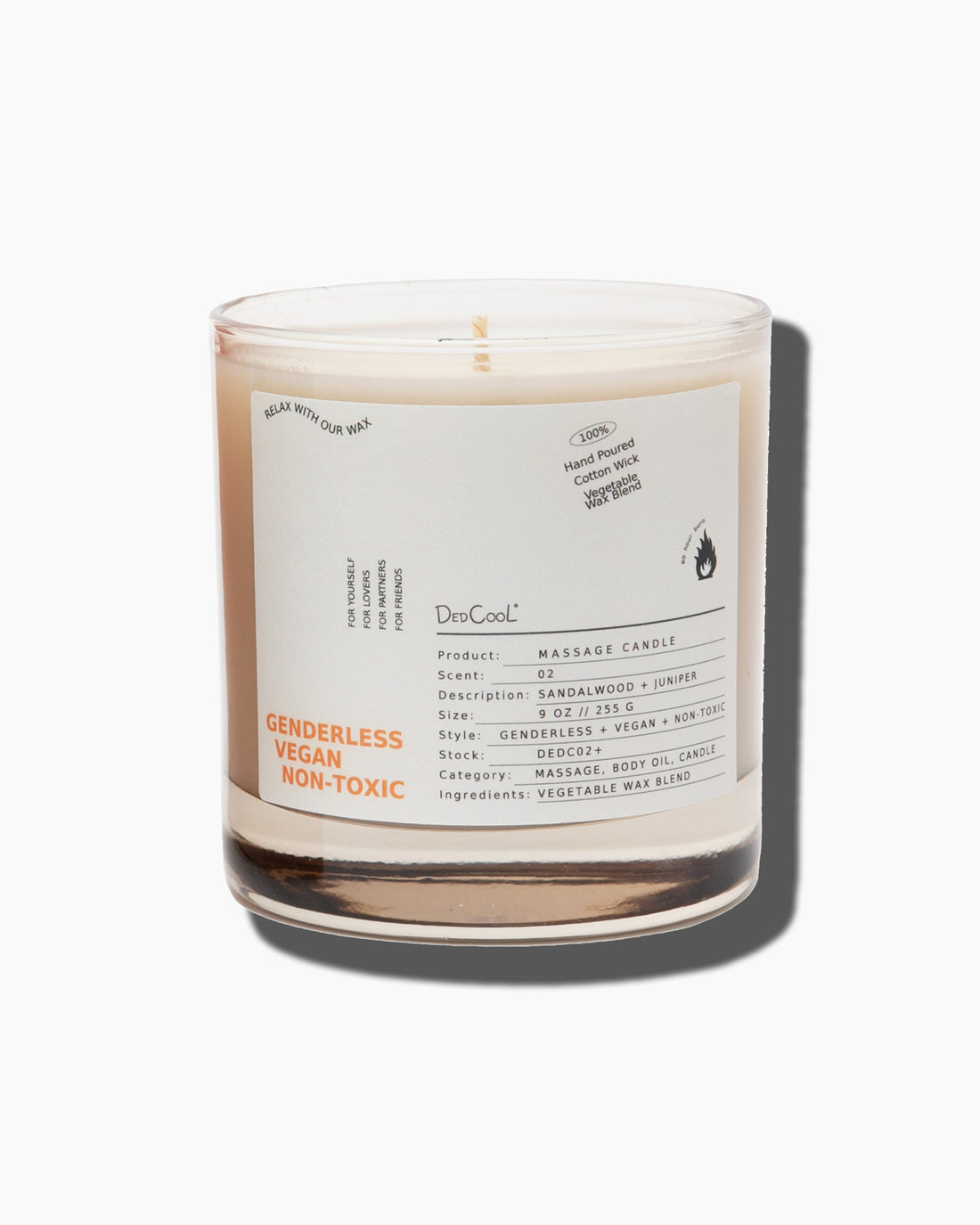 Fragrance 02 Massage Candle
Savour the moment with 02. Smells like a long night out, following your instincts and figuring the rest out tomorrow. Get rowdy in your space with the vibe that 02 brings.
For slowing down and relishing in intimate moments with yourself or your partner.
Free of: Toxic ingredients, lead, zinc, paraffins, parabens. 100% hand poured + cotton wick + vegetable wax blend
■ Top: Juniper
■ Middle: Green Floral, Sheer Wood, Patchouli
■ Bottom: Sandalwood
HOW TO USE
Just burn, melt, cool, and feel.
INGREDIENTS
Soy Bean Wax, Soy Bean Oil, Apricot Oil, Coconut Oil, Aloe Vera Oil, Vitamin E Oil, Shea Butter, Jojoba Oil.
ABOUT THE BRAND
DedCool is the only Functional Fragrance brand that empowers all people to smell and feel good through scent. The rigid gender roles of today's fragrance industry have been begging to modernize for decades, and DedCool offers a solution. The brand seeks to inspire individuality through scent by allowing individuals to customize, and build their own scent wardrobe. Their collection was designed to be layered in combinations and emphasizes the power of personalization.